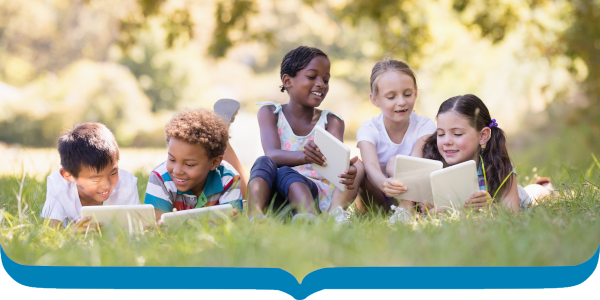 During the summer, reading may not be a high priority for children, but with fun and engaging books and activities, children can be more motivated to read over the summer. It's especially critical this summer to keep children reading so they can retain the skills and knowledge they gained from the previous school year. In this newsletter, you'll find RIF's favorite summer reading resources and programs inspire reading for all families.

Five Resources to Support Summer Reading
Make summer reading fun for children with our top five digital resources, including book collections, puzzles, tip guides and live read-alouds.

Explore the Animal Kingdom Island in Skybrary
Explore Skybrary's Animal Kingdom island, one of the seven themed "islands" in Skybrary. This island features both non-fiction and fiction books about animals, zoologists, and more. Watch the video to learn more about Skybrary and its features.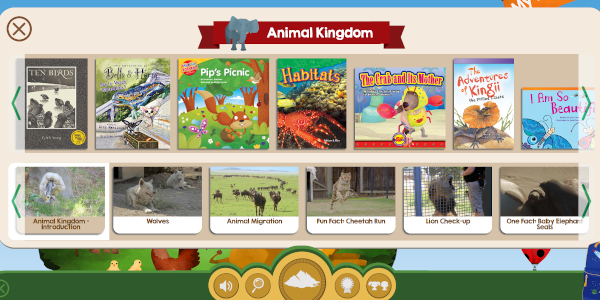 Our Mission to Get Books to Children
Thanks to our wonderful supporters, RIF has delivered thousands of books to children nationwide since the pandemic began. Help us continue to get books to children this summer so they are inspired to read and learn.


Reading Program for Continuity of Learning
Read for Success, a supplemental reading program, is designed to improve reading proficiency and encourage a passion for reading. The program includes themed book collections with books to read aloud, paired activities, and age-appropriate books for students that encourage independent reading. To learn more about Read for Success and discuss how it can work for your program, contact Margot Ziperman.

Tell Us Your Story
We see the positive impact of Reading Is Fundamental through the stories you provide and we love to hear from you. We want to hear how RIF has impacted you. Please email your story to us. Thank you in advance for sharing!